TCM syndrome differentiation and treatment on middle-late malignant tumor
How does TCM treat cancer?
Prof. Zhang Hua believes there are four elements in the clinical treatment of cancer: cultivating healthy cells, changing the cancer environment in the body, maintaining homeostasis, and eradicating cancer cells. While Western Medicine treatment just focus on the last element: eliminating cancer cells, and it ignores the other three aspects. This is the disadvantage of western medicine treatment, and this is the advantage of traditional Chinese medicine (TCM). Chinese medicine practitioners insist the major treatment for cancer is to focus on the overall treatment, to treat cancer in a more comprehensive way, and to get involved patient's inner postive force or strength to fight against cancer cells.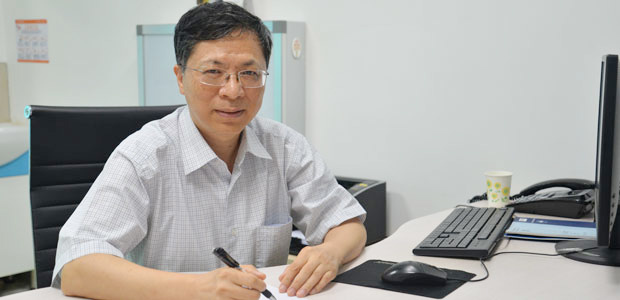 Professor Zhang Hua
Professor Zhang Hua believes that TCM treatment should be carried out throughout the entire process of cancer treatment since it can help restore the function of human organs. He explains that using traditional Chinese medicine before operation can improve patient's tolerance to surgery, while using traditional Chinese medicine after operation can help restore patient's constitution, reduce postoperative adverse reactions and lower the chance of metastasis and recurrence. Based on patient's disease, stage, and body condition, the prescription can be added or subtracted.
While consuming TCM tablets orally, sometimes TCM herbs are suggested in external application, which can be effective in local swelling and pain caused by cancers, such as lymph nodes enlargement and edema. In addition, it is believed that TCM palliative treatment is the only best way for patients who have cancer recurrence after surgery or patients who fail at other treatments. Professor Zhang Hua, as an advocate of palliative treatment of traditional Chinese medicine, believes that TCM palliative treatment is the most suitable method for advanced cancer patients.
Advantages of TCM treatment:
1. Relieve or eliminate the symptoms of tumor pain and improve quality of life.
2. Relieve side effects of chemoradiotherapy and strengthen comprehensive efficacy.
3. Inhibit tumor growth or shrink tumor and achieve the goal of living with tumor.
4. Enhance immunity, improve physical function and prolong life.
Treatment Procedure:
1. Stage one: inhibit tumor growth and prolong lifespan
2. Stage two: shrink the tumor,create favorable conditions for surgery and chemotherapy
3. Stage three: regulate immunity, enhance physical function, relieve pain
4. Stage four: inhibit cell proliferation, hinder the proliferation of cancer cells.
Applicable Disease: gynaecological cancer (breast cancer, cervical cancer and ovrian cancer etc.), head and neck cancers (brain cancer, nasopharyngeal cancer and oral cancer etc.), abdominal cancers (stomach cancer, colon cancer, liver cancer and pancreatic cancer etc.), thoracic cancer (lung cancer, esophagus cancer etc. ), lymphoma and angiolipoma etc.. TCM treatment should be carried out throughout the entire process of cancer treatment and rehabilitation.
Case 1: A patient with over 10 cm giant primary liver tumor has lived a high-quality life for more than 7 years.
A patient with over 10 cm giant liver tumor which cannot be surgically removed has lived a healthy life for over 5 years. While 7 years ago, many doctors predicted that there would be only half a year for this liver cancer patient to live. This patient has been treated with interventional embolization and traditional Chinese medicine and has live for 7 years. And he gives the credit to his wife, who take good care of his life from healthy diet, lifestyle to treatment.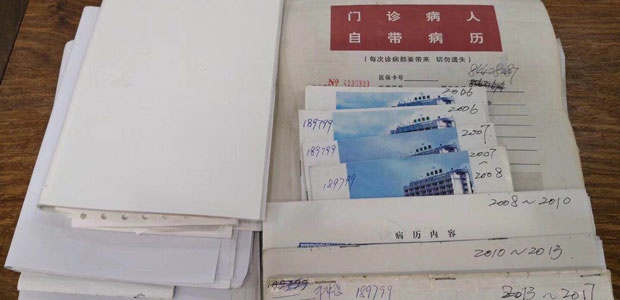 Patient's medical report
Case 2:
Liu Ganbiao is a 55-year-old liver cancer patient. In April 2009, he found Professor Zhang Hua for a second opinion since he was informed that surgery was impossible and unsuitable for his case. After Liu Ganbiao explained his case to Prof. Zhang Hua, based on traditional Chinese medicine theory, Professor Zhang Hua tailored him detailed medical treatment combined with TCM. Professor Zhang Hua decided to use traditional Chinese medicine anti-cancer therapy for his cancer. Till now, Liu Ganbiao has survived for 9 years. Liu Ganbiao said: "I had been told that I could only live for half a year when I was first confirmed as liver cancer nine years ago. But I have lived for 9 years after I took Chinese medicine from Dr. Zhang Hua."