Celebrating International nurses ' Day and learning JCI
In celebration of the coming International Nurses Day, St. Stamford Modern Cancer Hospital Guangzhou organized a "2018 JCI Knowledge Competition" for nurses of the hospital to help them better understand the JCI norms and requirements, and improve their service for patients on May 8th.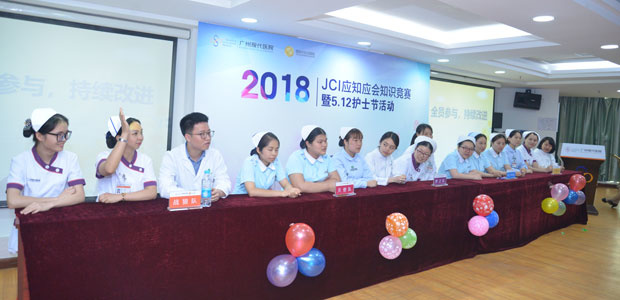 In this competition, Director of the Ministry of Medical Affairs, He Liangqiong and Lin Taijie, served as the chief examiner. The representatives of all the nurses formed five teams respectively. The JCI knowledge assessment was conducted in three forms: Teamwork, Designated Team Members Answer the Question, and Answers from Cheering Squads.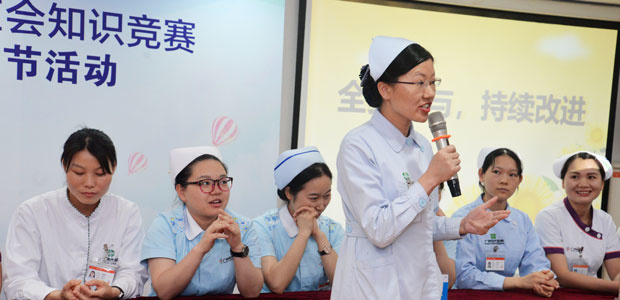 Mr. Tu Xiaoming, General manager of St. Stamford Modern Cancer Hospital Guangzhou, and Mr. Wang Huaizhong, Dean of the hospital showed up in the assessment site. Mr. Wang expressed his kind regards to all the nursing staff and wished the competition a big success. Subsequently, Director of Nursing department He Liangjong added ,"We adhere to the principle of ' full participation and continuous improvement ' in this event, and hopefully everyone can have a better understanding of JCI through competition. We also hope that through this opportunity, we can learn from each other, to provide patients with better medical services."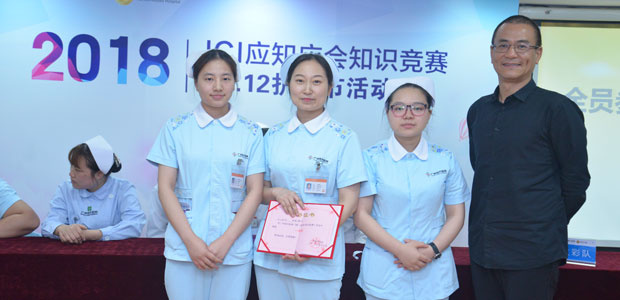 Afterwards, with cheers and shouts the competition began. The 5 teams of Wolves, Angels, Wind, Dream Big and Leap, which consisted of all nurse representatives, devoted themselves to the intense competition. With applause and blessings, the event finally came to end with the victory of Team Wind. Mr. Tu Xiaoming was invited to present the Certificate and the reward to the winning team.
As a international JCI Cancer Hospital, St. Stamford Modern Cancer Hospital Guangzhou insists provide cancer patients with high-quality medical services in strict accordance with the JCI standard, introducing Singapore's advanced service concept and creating a warm and comfortable environment for patients. As nurses are closely associated with patients, nursing work is very important and seriously taken into consideration. There is training arranged for nurses every month, aiming to improve their performance of work for patients at home and abroad and provide better services.