Medical and Media Make Joint Efforts to Fight Cancer ---Malaysia medical delegation visit St.Stamford Modern Cancer Hospital Guangzhou
On 21th, March, a medical delegation, including reporters of China Press and Guang Ming Daily in Malaysia, QUEK SHU XIN, ONG LAY KEAN and TEOH SOON GNEO and Doctor TAI LEE SIANG from Adventist hospital, visited St.Stamford Modern Cancer Hospital Guangzhou. The visit aims at strengthening Sino-Malaysia communication and cooperation in medical field, enhancing in-depth understanding mutual advantages in cancer treatment and meanwhile, introducing advanced cancer treatment technology in Malaysia to benefit more patients.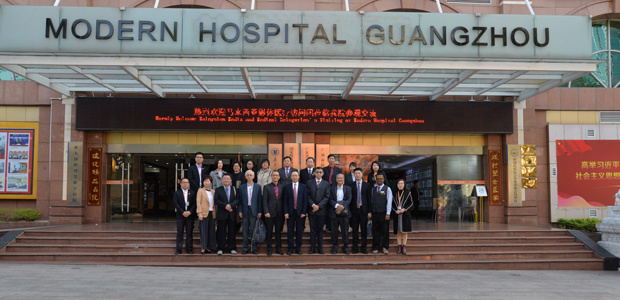 Leadership of St.Stamford Modern Cancer Hospital Guangzhou extends warm welcome
The general manager, Tu Xiaoming extended warm welcome to the delegation and he noted,"cancer is such an issue worldwide. As a cancer hospital, we made unremitting efforts to introduce advanced cancer treatment technology and improve medical service. During communication and cooperation, we hope to share our effective treatment and service concept to all attendees and also to more cancer patients."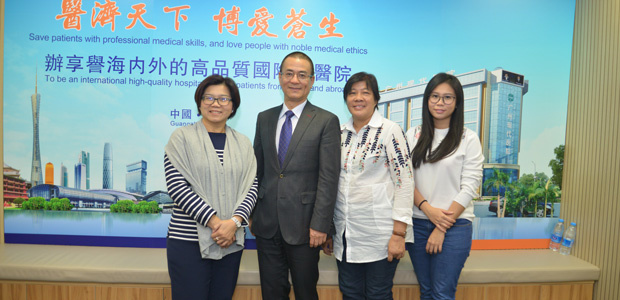 Media Group interview Mr. Tu Xiaoming
In the Remote Consulting Center, Dean Wang Huaizhong, Multidisplinary Team and director of oncology, Peng Xiaochi were invited to an exclusive interview and the delegation made thorough understanding on the management, technology, equipment and service of St.Stamford Modern Cancer Hospital Guangzhou.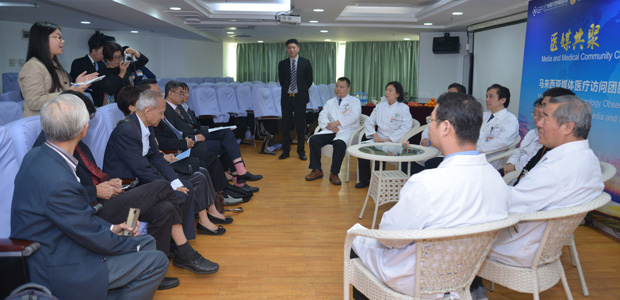 Communication with Multidisciplinary Team (MDT)
TAI LEE SIANG, doctor from Adventist Hospital commented, "it's such a beneficial visit. As cancer mortality in Malaysia is on the rising yearly due to patients' deficiency of medical technology and failing access to advanced treatment. We sincerely hope further cooperation to be conducted in medical field in the future. Therefore, we have the opportunity to introduce cutting-edge cancer therapy and help more cancer patients in Malaysia."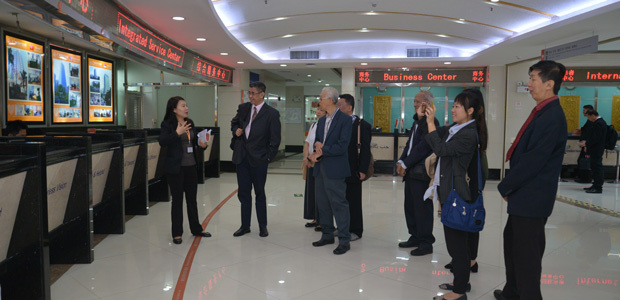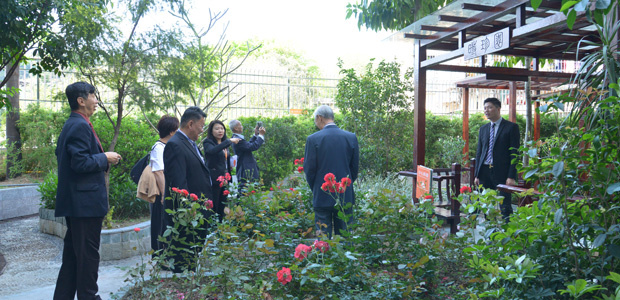 Visiting around hospital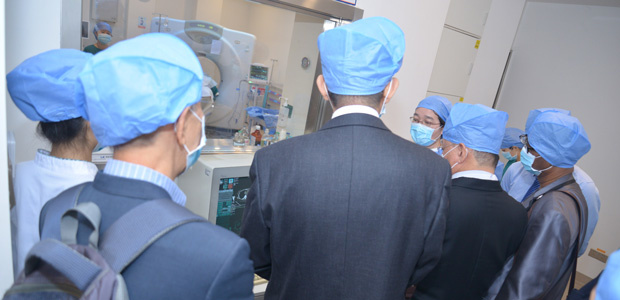 Observe cryotherapy, technology exchange with Director Dai Wenyan of Breast Cancer Dept.​
After the exclusive interview, QUEK SHU XIN, reporter of China Press, said,"as the bridge between Chinese and Malaysian media, our duty is to share benefit to people. The technology, equipment and service applied in St.Stamford Modern Cancer Hospital Guangzhou are what worth learning and introducing for some hospitals in Malaysia. It's necessary for us to introduce all these we've learned from the visit to people fighting cancer, helping them find hope and confidence in anticancer journey.