Enhancing Cooperation to Achieve Win-Win Development -Medical delegation from Surabaya,Medan visits St.Stamford Modern Cancer Hospital Guangzhou
On 15th March, a medical delegation, including anticancer warrior and president of Indonesia Cancer Foundation,ELISABETH MELIANA MULIANTO, Dr. OKTO MARULITUA GULTOM from Medan governmental hospital with his wife, Dr. RUDY SUTOPO and several medical workers, arrived at St.Stamford Modern Cancer Hospital Guangzhou. It is accordingly that the visit aims at strenghtening communication and exchange for mutual development and achieving win-win cooperation.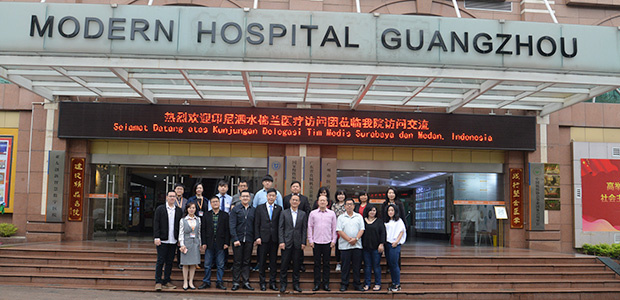 Leadership of St.Stamford Modern Cancer Hospital Guangzhou extends warm welcome
In the morning, general manager of St.Stamford Modern Cancer Hospital Guangzhou, Mr. Tu Xiaoming warmly welcome the delegation and he noted, "as a Sino - foreign joint venture cancer hospital, St.Stamford Modern Cancer Hospital Guangzhou fulfills the responsibility to provide most advanced cancer treatment for patients at home and abroad. For further development, we will continue optimizing the management system, introducing more cutting-edge technologies and equipment and practicing the idea of 'all patients-centered'recognized by JCI. Through this opportunity, we sincerely hope to conduct in-depth communication and cooperation in medical technology and integrate mutual advantages and realize medical sharing."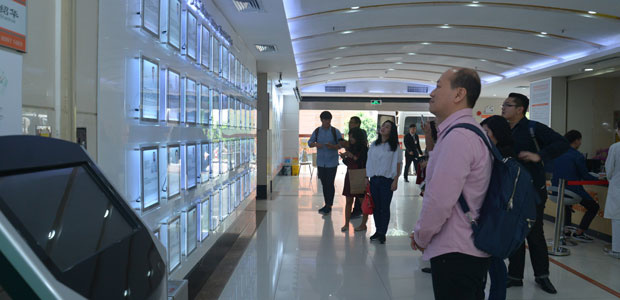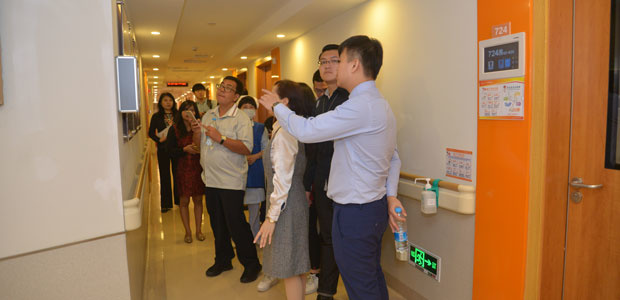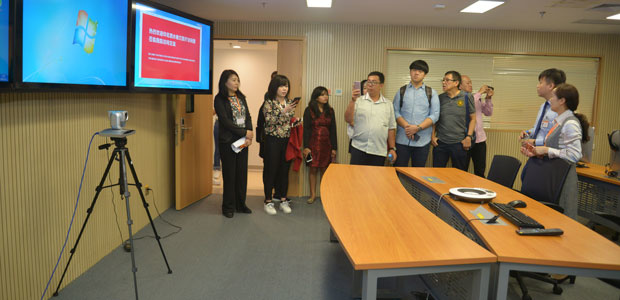 Visiting around the hospital
In order to get more information of minimally invasive treatment for cancer, the visiting group watched a live show of interventional therapy, interpreted by Zha Huangqi, the expert of intervention department. In the following procedure, Dai Wenyan, the director of Breast Cancer Ward, gave a brief introduction of 18 minimally invasive therapies and conducted in-depth discussion with the visiting group on cancer treatment technologies in Indonesia. In afternoon, the director of Quality Control Section, He Liangqiong guided the visiting group look around the hospital, catching sight of Remote Consultation Center, VIP ward and kitchen, which inpatient can use freely during hospitalization.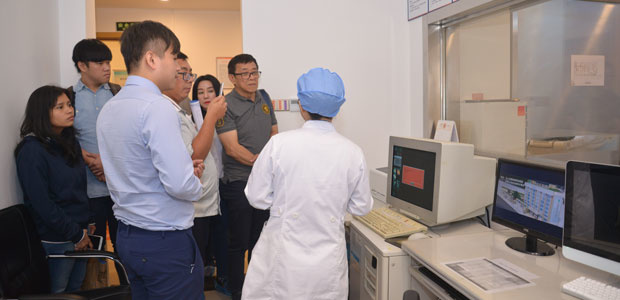 Visiting the minimally invasive operation room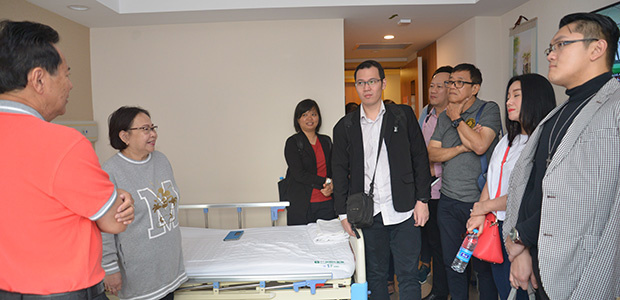 Visiting Indonesian inpatient
All members of delegation remarked the visit is quiet beneficial. They get to know more about minimally invasive treatment through tour visit and communication with cancer experts of St.Stamford Modern Cancer Hospital Guangzhou. They noted that, "equipped with advanced minimally invasive therapies, doctors measure different treatment plan according to condition of each patient. Therefore, the efficacy would be greatly improved and patient would be relieved."