Thanksgiving Exchange Activity Held in MCHG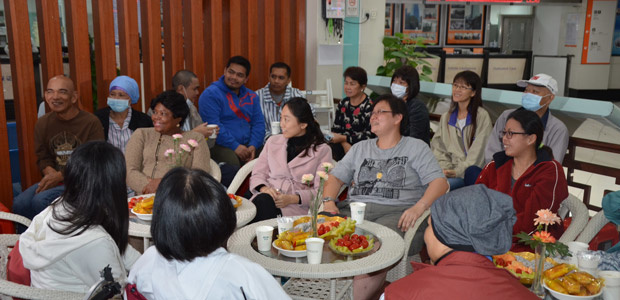 Thanksgiving Day is a national celebration of the Western countries. St. Stamford Modern Cancer Hospital Guangzhou, an international hospital, united foreign patients with an activity to share moments that highlights the essence of being grateful. The event consists of singing and expressing their experiences of how they are thankful still even in the midst of sickness. Each patients and family members freely talk on how they go about their journey of well-being.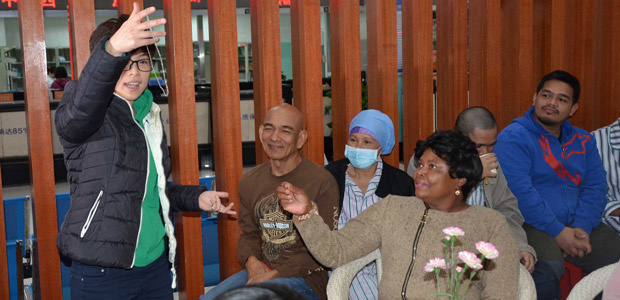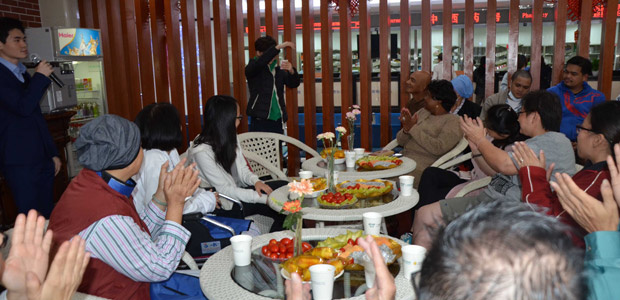 It was a lazy cold afternoon but that did not stop our patients to participate the event which was held in the coffee bar of the hospital. With the cozy ambiance, patients shared their heart-warming stories that made everyone looks inspired and enlightened.
To warm-up, magic shows were presented which obviously entertained everyone. Interaction between the host and the patients followed to establish a comfortable atmosphere creating acquaintanceship among the attendees.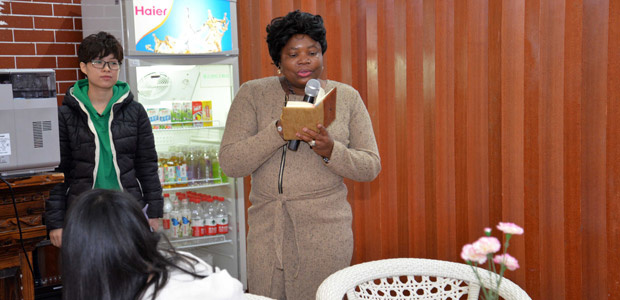 Violet, a breast cancer patient from South Africa, generously shared her cancer battle experience and expressed her gratitude towards the hospital. She had been with many treatments in several hospitals but sadly no improvement happened. Then resorted to St. Stamford Modern Cancer Hospital Guangzhou then and achieved such a wonderful outcome.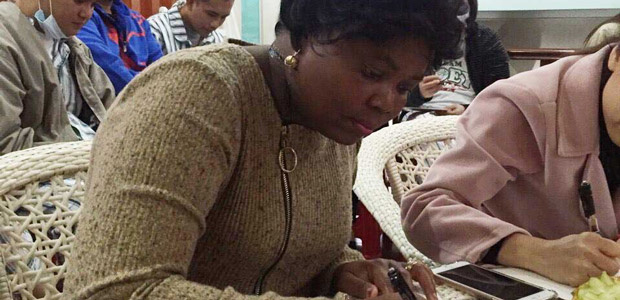 After the talk, participants ensemble in singing a famous Chinese song entitled "A Grateful Heart" which involves hand gestures interpretation. Afterwards, patients were given the chance to write a letter to express their heartfelt thanks to each of their companions in taking care of them.
This patient is from Malaysia prepared this card for her sister-in-law for her untiring support during the treatment. She said, "I cherish every moments my family supported me. Without you, I wouldn't have courage to live on."
Another patient conveyed her gratefulness. She wrote, "Thanks for the sweet and considerate humanistic care the hospital provided to us as well as the treatment. Thank you for all."
During the sharing time, patients and families in different countries have become friends, which in turn exchanging contacts. It was the point patients momentarily forgot their pains and sorrow.
These kinds of activities are traditionally celebrated by St. Stamford Modern Cancer Hospital Guangzhou. Ninety-five percent of the patients come from different countries in Southeast Asia such as Indonesia, the Philippines, Malaysia, Thailand and Vietnam. Our aim is to be patient-centered and to provide holistic approach among patients. These services include medical tourism, religious service and nutritional guidance.