Delegates of Mayo Clinic Visited Boai Medical Group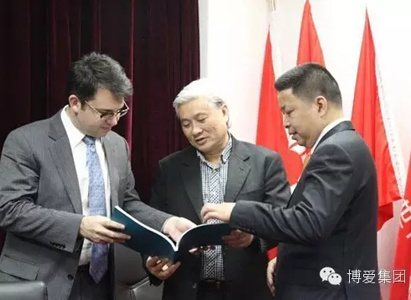 On April 6th, Mr. Joseph Luther Fulton, the COO of Mayo Clinic, Mr. John Barton Osborn and other delegates from Mayo Clinic visited the headquarters of Boai (China) Medical Group. They met with Mr. Lin Zhicheng, President of Boai (China) Medical Group and Mr. Huang Rongkang, Medical Care and Assets Management Director of Singapore Perennial Group, and other delegates to discuss possible medical cooperation and development among the said companies.
An introductory AVP and advertisement video showcasing the history and development of the Boai Medical Group was presented, which impressed the COO of Mayo Clinic, Mr. Joseph Luther Fulton, as well as the other delegates especially due to its large scale achievement. They expressed that there are many aspects that both company can learn and study from one another in order to promote better service.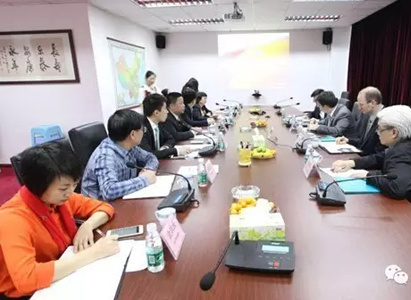 Mr. Lin Zhicheng said that in China there is a great medical need due to its huge population of 1.3 billion people and he hopes to cooperate with Mayo Clinic for a two-way referral system, medical exhange, staff training, administration management, and remote medical consultation, etc.
Mayo Clinic was founded in 1863, with a history of more than 150 years and with a good reputation around the world. Though it is named clinic, it actually is a large-scale medical organization. Mr. Joseph Luther Fulton also expressed that Mayo Clinic and Boai Medical Group would be discussing avenues of cooperation as well as the direction of development.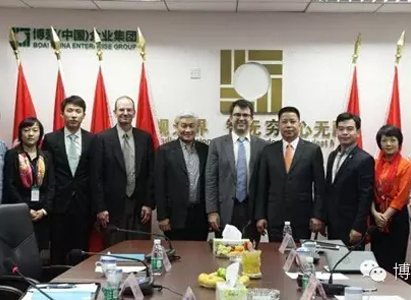 Mr. Lin Zhicheng concluded that this visit of Mayo Clinic is to explore ways to have a joint venture in building high-standard international medical platform, which is among the developing strategy of Boai Medical Group, in the hopes of offering convenient, hospitable, and high-quality service to its patients.
In the following days, the delegates of Mayo Clinic will be visiting the hospital under the Bo Ai Medical Group and discuss the details.