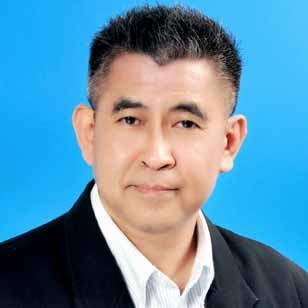 Tai Lee Siang

Position: Consultant General Surgeon

Title: Consultant of Penang Office

Specialty: Comprehensive treatment on middle-late stage cancer including breast cancer, lung cancer, liver cancer, colorectal cancer etc.
Introduction:
Dr. Tai is a Consultant of Penang Office of St. Stamford Modern Cancer Hospital Guangzhou and a Consultant General Surgeon currently attached with Adventist Medical Center. He is also practicing in Mount Miriam Cancer Hospital and Gleneagles Medical Center as a Visiting Surgeon.
Medical experience:
Dr. Tai was born and bred in Penang. In the late 70's, he furthered his studies in Singapore under the Asian Scholarship and graduated from National University of Singapore in 1988. He became a Fellow of the Royal College of Surgeon in Edinburgh in 1994. After getting his training in Singapore for 18 years, he finally came back to Penang to serve the community here .
For the last two years, he is active in promoting ultrasound as a screening method to pick up early breast cancer. He is also involved in performing vacuum assisted breast biopsy, a minimally invasive procedure designed to pick up small breast lump, including those that are not felt by the patients.
Technology research:
Surgical oncology
Research area:
tumor