CAR-T Therapy: A New Choice for Lymphoma Patients
Surgical resection, radiotherapy, chemotherapy and targeted therapy have been considered as the major methods for cancer treatment for a long time. However, incomplete surgical resection often results in residual tumors and cancer recurrence; while systemic radiotherapy and chemotherapy will kill normal cells when killing the tumor cells, and cause unbearable side effects. In terms of targeted therapy, it brings different efficacy for each patient based on their constitutions.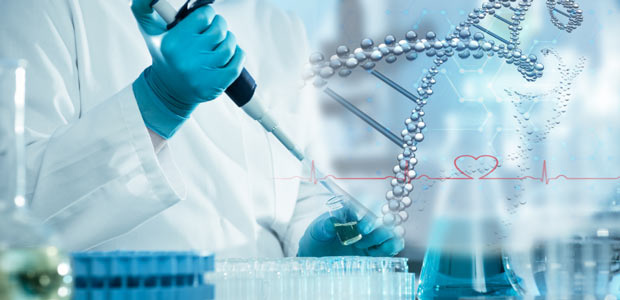 CAR-T therapy has shown excellent efficacy and innovation in clinical application, which makes it the "fifth pillar" of cancer treatment after surgery, chemotherapy, radiotherapy and targeted therapy. Currently, it is an internationally recognized technology which most likely conquers cancer.
CAR-T therapy refers to Chimeric Antigen Receptor T-Cell therapy. In brief, the theory of CAR-T is to use the patient's own immune cells to clear cancer cells. Through genetic engineering technology, an element that recognizes specific cancer cells will be added to T cells isolated from the patient, rendering T cells to grow an artificial receptor called Chimeric Antigen Receptor (CAR) that would track and kill cancer cells. In other words, T cell itself can be regarded as "ordinary force" while CAR-T cells are as powerful as the "special force".
CAR-T therapy was pioneered by Professor Carl June and his team. Professor Carl June is a tenured professor of University of Pennsylvania and an academician of National Academy of Sciences of the United States. In recent years, many hospitals in China have begun to introduce CAR-T cell therapy, including St. Stamford Modern Cancer Hospital Guangzhou.
Leading cancer expert Prof. Zhang Dechun of St. Stamford Modern Cancer Hospital Guangzhou remarks, "According to the latest statistics, there are more than 160 clinical trials of CAR-T therapy in China, the number is the same as that of the United States, and the efficiency is very high. In the near future, it is believed to benefit more patients with malignant tumors all over the world."
CAR-T therapy helps lymphoma patient create life miracle
Liu Qiang, male, 55 years old, was diagnosed with Hairy Cell Leukemia (HCL) with complications of abdominal distension, weight loss, and complete blood cell reduction in 2008. He successively had 9 sessions of chemotherapy but it brought few improvements to his symptoms. In April, 2014, Liu Qiang found enlargement of his left neck lymph nodes, so he went for biopsy and was diagnosed with mantle cell lymphoma. Due to poor treatment effect, the mass in his left neck continued to enlarge in 2017, and he suffered a relapse. What's worse, the existing drugs have failed to take effect, and all doctors were at their wits' end.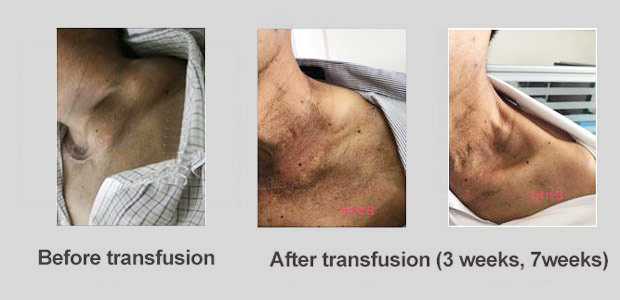 Changes after CAR-T therapy
In May 2017, accompanied by his families, Liu Qiang went to Guangzhou and received CAR-T therapy. The treatment was very successful and he did not suffer any physical discomfort. A few weeks later, cancer cells in his body miraculously disappeared.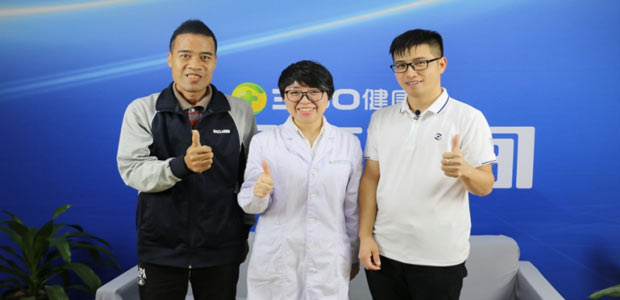 Liu Qiang (Left 1st) after CAR-T therapy (over 1 year cancer free)
At present, Liu Qiang is living a healthy life and in his body, CAR-T cells can be still detected alive.