CAR-T Therapy
What is CAR-T Therapy?
As a breakthrough therapy technology, CAR-T (Chimeric Antigen Receptor T-Cell ) Therapy is the "fifth pillar" of cancer treatment after surgery, chemotherapy, radiotherapy and targeted therapy. It has been recognized by American Science magazine as leader of top 10 scientific breakthroughs of 2013. CAR-T (Chimeric Antigen Receptor T-Cell Therapy) is nowadays the most advanced biological treatment technology and the first gene therapy that has been approved by America FDA.
The theory of CAR-T is to use the patient's own immune cells to clear cancer cells. Through genetic engineering technology, an element that recognizes specific cancer cells will be added to T cells isolated from the patient, rendering T cells to grow an artificial receptor called Chimeric Antigen Receptor (CAR), that would track and kill cancer cells; Millions of copies of these engineered cells are grown in laboratory and given back to the patient intra-veinously. As a new type of cell therapy, CAR-T doesn't belong to drug therapy.
Applicable Diseases
1. CD19-positive and chemotherapy-resistant or relapsed lymphoblastic leukemia
2. multiple myeloma
3. Other hematologic malignancies available to CAR-T
Reasons to Choose CAR-T Therapy for Cancer Treatment
1. High safety
CAR-T specifically kills tumor cells with less damage to normal cells and fewer side effects, which greatly reduce the suffering of patients.
2. Strong Targeting
CAR-T cells applies gene to modify patients' autogenous T cells. which utilizes the mechanism of antigen-antibody binding to avoid immune escape during antigen presentation.
3. Strong Operability
Various adverse reactions and deficiencies in the process of CAR-T can be reduced through continuous improvement, such as the combination of different costimulatory molecules, the addition of regulable gene switches, and the regulation of CAR affinity.
4. Persistent immunity
CAR-T therapy rebuilds and enhances the body's immune function, forming long-term resistance against tumor.
Procedure of CAR-T therapy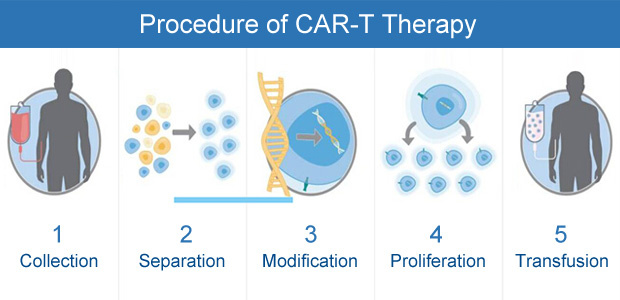 1. Separation: Mononuclear cells are collected from cancer patients, and T cells are extracted.
2. Modification: With Genetic Engineering, Chimeric Antigen Receptor (CAR) which can identify cancer cells and activate T-cells is attached to T-cells, which refers to the Preparation of CAR-T cell.
3. Proliferation: CAR-T cells proliferation in vitro culture.
4. Transfusion: A large number of CAR-T cells (after vitro culture) are transfused to patient.
5. Monitoring: Closely monitor the reaction of patient and cope with severe adverse reaction if any.
The whole procedure lasts for about one month, and it requires two weeks from cell separation to proliferation.
CAR-T therapy help lymphoma patient create life miracle
Liu Qiang, male, 55 years old, was diagnosed with Hairy Cell Leukemia (HCL) with complications of abdominal distension, weight loss, and complete blood cell reduction in 2008. He successively had 9 sessions of chemotherapy but it brought few improvements to his symptoms. In April, 2014, Liu Qiang found enlargement of his left neck lymph nodes, so he went for biopsy and was diagnosed with mantle cell lymphoma. Due to poor treatment effect, the mass in his left neck continued to enlarge in 2017, and he suffered a relapse. What's worse, the existing drugs have failed to take effect, and all doctors were at their wits' end.
In May 2017, accompanied by his families, Liu Qiang went to Guangzhou and received CAR-T therapy. The treatment was very successful and he did not suffer any physical discomfort. A few weeks later, cancer cells in his body miraculously disappeared.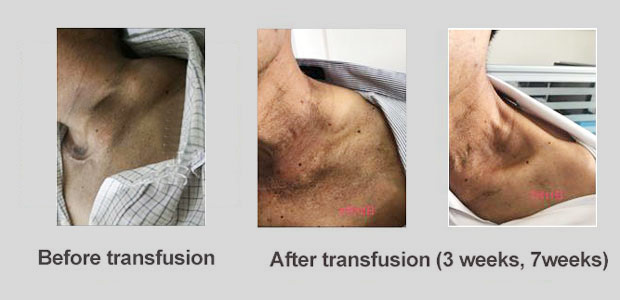 Changes after CAR-T therapy
At present, Liu Qiang is living a healthy life and in his body, CAR-T cells can be still detected alive.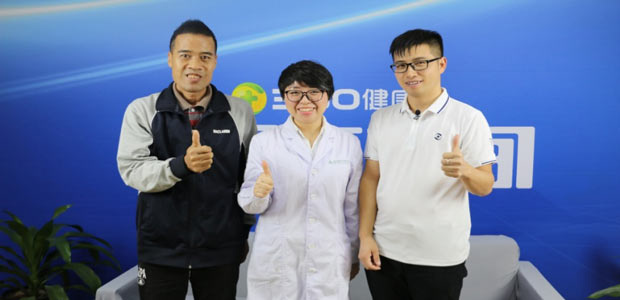 Liu Qiang(left 1st) after CAR-T therapy (over 1 year cancer free)
CAR-T therapy in St. Stamford Modern Cancer Hospital Guangzhou
As an international JCI-accredited cancer hospital, St. Stamford Modern Cancer Hospital Guangzhou has always been at the forefront of the development of international tumor treatment technology. His introduction of CAR-T therapy brought new choice and hope for patients with B lymphoblastic leukemia, multiple myeloma and other hematological tumors.
Leading cancer expert Prof. Zhang Dechun of St. Stamford Modern Cancer Hospital Guangzhou remarks, "According to the latest statistics, there are more than 160 clinical trials of CAR-T therapy in China, the number is the same as that of the United States, and the efficiency is very high. In the near future, it is believed to benefit more patients with malignant tumors all over the world."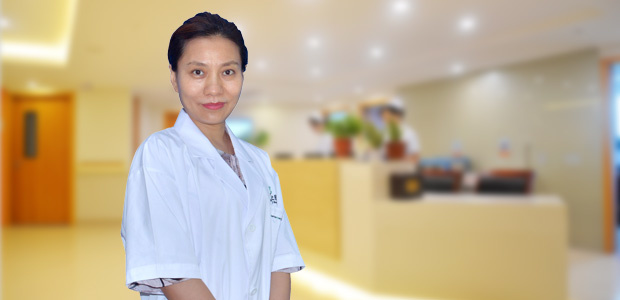 Zhang Dechun
Director of Biology Laboratory Center of St. Stamford Modern Cancer Hospital Guangzhou
She has devoted herself to the researches of biological treatment, molecular targeted therapy, mechanism of autoimmune diseases and other new cancer treatment technologies since she graduated from Sun Yat-Sen University in 2004. Through over a decade of unremitting efforts, Prof. Zhang Dechun has made great breakthroughs in the research of tumor biological treatment.
In 2011, Zhang Dechun was invited to the fifth CSCO-South forum of cancer biological treatment and molecular targeted therapy where she communicated and exchanged knowledge with more than 40 domestic and foreign well-known oncologists on cancer biological treatment. So far, she has published many academic papers in related journals.