Pancreatic Cancer Treatment
What should you do once diagnosed with pancreatic cancer? How pancreatic cancer will be treated? Experts from Modern Cancer Hospital Guangzhou point out that if you are diagnosed with pancreatic cancer, don't be panic, firstly, you must know your own condition and then you need to actively cooperate with your doctor for treatment as soon as possible, so as not to miss the best treatment time. Therefore, what are the treatment options of pancreatic cancer?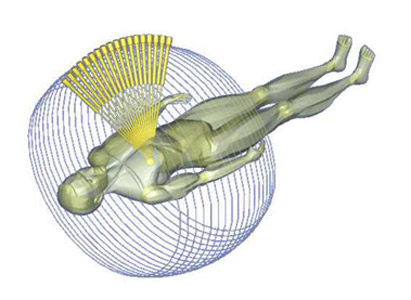 The following we will introduce three common treatment options, hoping these can help you.
Surgery Treatment
Surgery is the most treatment option for pancreatic cancer, including pancreatoduodenectomy, extended pancreatoduodenectomy, and duodenum-preserving pancreatic head resection (DPPHR), and total pancreatectomy, etc. But as pancreatic cancer is very hard to be diagnosed early, the resection rate and survival rate after surgery are both low. As for patients with obstructive jaundice whose pancreatic cancer is not applicable to be resected, cholecystojejunostomy or cholangiojejunostomy can be chosen, so as to relieve jaundice and improve patient's quality of life. Besides, endoscopic stent placement can be done to relieve obstruction.
Palliative Treatment
1.Indications of palliative surgery: it is important to the palliative treatment of pancreatic cancer. Due to local proliferation and metastasis of tumor, approximately 88% of patients with pancreatic cancer cannot be carried out radical surgery. When the primary tumor could not be resected, surgeon will take palliative measures to relieve biliary and duodenal obstruction. In addition, it also needs to combine with internal medical treatment to cope with jaundice, pain, weight loss, and pancreatic insufficiency, and even depression as well as organ failure. Surgical treatment is also needed when biliary stent or drainage failed, or obstruction and even cholangitis reoccurred after stent placement.
2.Methods of palliative surgery: as for the cases that are not applicable to radical surgery, generally cholecystojejunostomy will be used to dissolve obstructive jaundice. For those without suitable conditions, external fistula (gallbladder fistulation or external biliary drainage) can be done, thus most patients with pancreatic cancer can relieve from the symptoms within short term and improve their general health condition in order to gain average survival time of nearly half a year.
Comprehensive Treatment
Due to high level of malignancy, pancreatic cancer is with low resection rate and poor prognosis. Though surgery is still the prime treatment option, pancreatic cancer often is found late resulting from the loss of chance to treat, at this time, comprehensive treatment should be carried out. So far, the same as most of other tumors, there is still no a effective and applicable comprehensive treatment plan, which means that surgery is still primary while radiotherapy and chemotherapy are complementary, besides, new methods like natural therapy are being discussed to be applied.